Women in the Pet Industry Network Announces Winner and Finalists in Magazine Cover Design Contest
PORTLAND, ORE. (March 16, 2015)—Women in the Pet Industry Network (WIPIN) has announced Michele Helwig Nelson of Castle Rock, Colo., as the winner of the third annual contest, held each spring, to design a cover for the organization's semi-annual magazine for and about women in the pet industry.
Nelson's winning design will grace the cover of the digital Top Women in the Pet Industry Magazine to be published mid-May. This will be the sixth issue of the magazine published since 2012. Collectively, these have had a two million reach.
Perfectly niched for the $59 billion U.S. pet industry, which is expected to reach $68 billion by 2018, the publication is singular in its focus on women at work in all categories of the thriving pet industry.
About the Cover Artist
Nelson, the owner of The Original Pet-Pal, is also the chief creative force behind her company's innovative pet beds that help soothe anxious pets with the sound of a heat beat
Page 77 in the magazine-all finalists's designs were included in the magazine
About the Cover Finalists
The work of the additional cover finalists will be displayed inside the May issue. The finalists are: Robyn Bright, vendor director for NexPet Coop Group as well as a freelance writer and photographer, of Pepperell, Massachusetts; Tiffany Hughes, owner of Wind Wolf Photography and Tiffany's Diamond Dogs, of Sierra Vista, Arizona; and Dawn Rotta, pet photographer at Pawztography, of Gilbert, Arizona.About the Publisher, Women in the Pet Industry Network (WIPIN)
Headquartered near Portland, Ore., WIPIN serves a worldwide membership of women in the pet industry. The more than 550 members include pet-sitters, vets, artists, animal psychics, food and product manufacturers, designers, groomers, kennel, franchise and pet store operators, trainers, breeders, marketing specialists and animal welfare groups.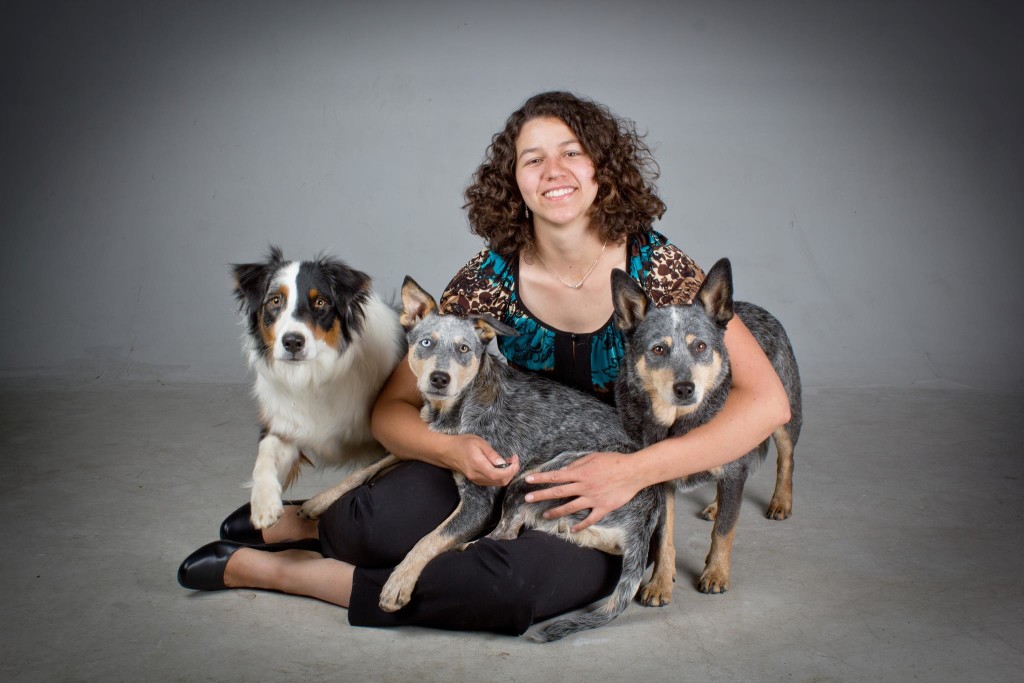 Tiffany Hughes &
her three dogs:
Bella, Terra, and Kronoss
WIPIN is the only organization serving professionals in all segments of the pet industry as well as all types of pets -- dogs, cats, birds, fish, farm animals, reptiles, small animals, horses, pocket pets and exotics. The breadth of the WIPIN membership is unique in an additional way: It ranges from women working at their pet business singlehandedly or in Mom-and-Pop fashion to those managing teams, decisions and missions at a corporate level.
To learn more about the benefits of being included in WIPIN's magazine, or to view previous issues for free, please visit
http://www.womeninthepetindustry.com/top-women-in-the-pet-industry-magazine/